Lexus Future EVs: What You Need to Know
New Lexus EVs Coming Soon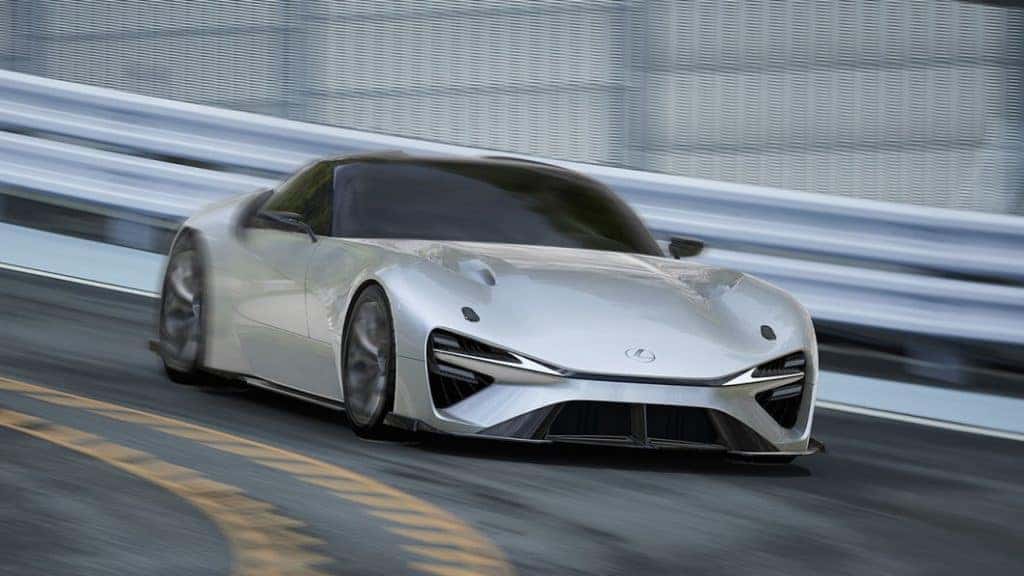 Learn all about the new electric vehicles Lexus has in store for the future, from the Lexus LFA supercar to the Lexus RZ 450e SUV.
Lexus has announced a slew of new electric cars that will hit the market in the next few years. The first is the Lexus LFA supercar, rumored to be realized sometime around 2025. The Lexus LFA is already turning heads with its stunning design and impressive performance specs.
In addition to the LFA, the automotive giant will also be releasing a new Lexus electric SUV called the Lexus RZ 450e. This SUV is perfect for those who want all the benefits of an electric vehicle but don't want to sacrifice space or comfort. Pre-orders for this Lexus electric car are already open, with a release date of December 2022.
In this article, we'll take a closer look at both upcoming EVs to see what Lexus has in store for the future. So if you're interested in finding out more about these two exciting vehicles, read on!
The Lexus LFA supercar
While still in the development stage and without a precise release date, the Lexus LFA supercar is one of the most highly anticipated electric vehicles on the market.
Lexus has already confirmed some details about this vehicle, giving us a taste of what's to come. The LFA will be a two-seater sports car with a carbon fiber body, making it both lightweight and aerodynamic.
With 0-60mph accelerating in the low two-second range, the LFA will be one of the quickest electric cars on the market. It will also have a top speed in excess of 200mph.
Enhanced battery life
One of the major factors that will set the LFA apart from other high-performance electric cars is its battery life. Lexus has said that the LFA can travel for 435 miles on a single charge, significantly more than most electric cars currently on the market.
The limitations of electric cars have always been their range and charging times, but the LFA looks to be a game-changer in that regard.
Part of the reason for this extended range is the LFA's unique battery pack. Lexus has indicated that the LFA will use solid-state battery technology. This type of battery is not only more energy-dense than the lithium-ion batteries currently used in most electric cars, but it also charges much faster.
Compared to the batteries used in most current EVs, solid-state batteries represent a significant step forward. They have the potential to revolutionize electric cars, making them much more practical for everyday use.
There are a number of benefits to solid-state batteries. For one, they are much more energy-dense than lithium-ion batteries. This means that an electric car equipped with a solid-state battery pack will have a much longer range than one with a traditional battery pack.
Since you can get more range out of the same size battery pack, electric cars equipped with solid-state batteries will be much smaller and lighter than they are today. This will have several benefits, including improved performance and handling.
For high-performance cars like the Lexus LFA supercar, the benefits of solid-state batteries are even more pronounced. Thanks to the high energy density of solid-state batteries, the LFA has a range of nearly 500 miles on a single charge without impacting its performance.
A manual transmission
In a recent interview on Top Gear, Lexus president Koji Sato indicated that Lexus is considering fitting the LFA with a manual transmission. This would be a first for the LFA, which has always been automatic.
While many supercars have moved to automatic transmissions in recent years, some holdouts like the Ferrari 458 Italia offer a manual option. Given the high performance of the LFA, a manual transmission could be an excellent option for drivers who want more control over their cars.
For Sato, the primary reason to include a manual transmission would be to stimulate driver engagement. "I'm looking for better engagement, even in an EV, I want another link from the car to the driver. It's not just about efficiency. I love cars and want something different," he said.
Lexus RZ 450e
With a release date in December 2022, we already know a fair bit about the Lexus RZ 450e.
The first globally available EV produced by Lexus, the RZ 450e, is a sharp-looking SUV with plenty of power and range to get you where you need to go.
The SUV uses Lexus' new high-output electronic axle (eAxle) system, which combines with motor, transaxle, and inverter in a single unit. This should help improve both performance and range, while providing a more composed ride thanks to its central placement within the vehicle.
The small until also means more space in the interior and increased storage capacity.
Lexus' DIRECT4 electrified all-wheel drive system is standard on the RZ 450e, and it uses two electric motors – one at the front and one at the rear.
The system is designed to send power to where it's needed most, providing both traction and stability in a variety of conditions. The RZ 450e has a range of up to 315 miles on a single charge.
The RZ 450e is set to compete with the likes of the Tesla Model 3, Jaguar I-Pace, and Audi e-Tron. With a release date in December 2022, it'll be interesting to see how it fares against these established players in the EV market.
Experience Lexus' electric technology for yourself with Ray Catena Lexus of Freehold
While the RZ 450e and LFA haven't been released yet, Lexus already has a range of excellent hybrid vehicles available to purchase.
Come down to Ray Catena Lexus of Freehold and test drive one today! Our knowledgeable staff will be more than happy to answer any questions you may have about Lexus' electric technology.
As the best Lexus dealership in Freehold, NJ, we're committed to providing our customers with the best possible experience. So come on down and see us today! We can't wait to serve you.
If you have any questions don't hesitate to call or stop by to see us at Ray Catena Lexus of Freehold! Or fill out the form below and we will be in touch with you soon!